UPCOMING EVENTS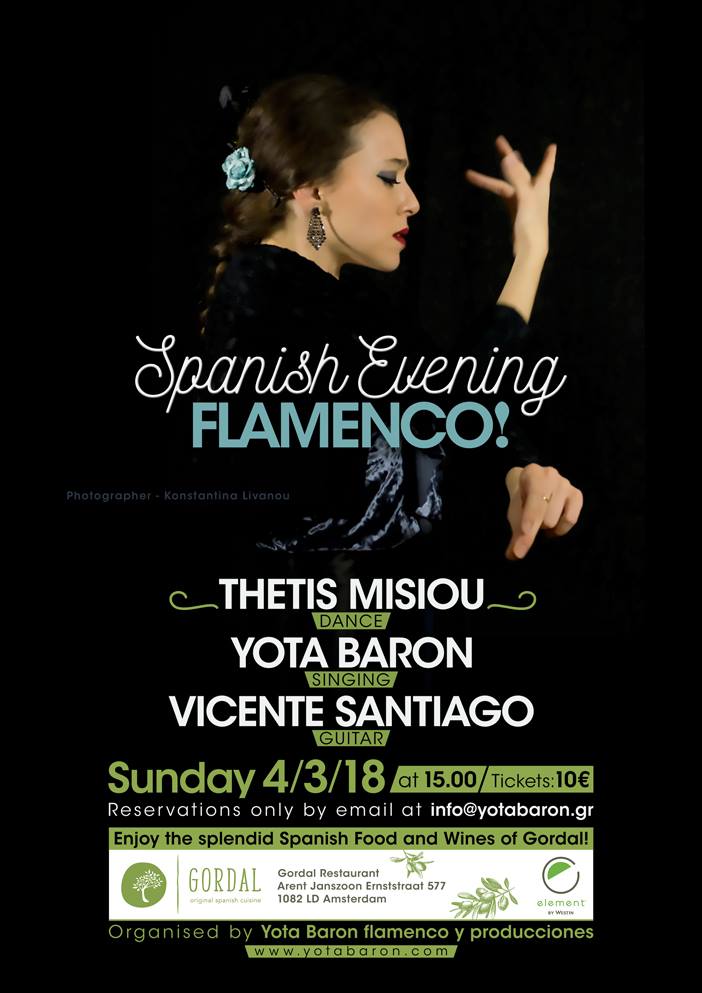 Tablao Flamenco at Gordal
March 4th - from 15:00
Come and join us for an authentic Tablao Flamenco at Gordal! An exceptional opportunity to feel the passion and the emotion of this powerful combination of dance, guitar and singing while enjoying great food and drinks in an unbeatable environment.

Tablao is a place where Flamenco shows are performed and it takes its name from the platform floor that Flamenco dancers dance. Tablao venues were developed during sixties of the 20th century through Spain, replacing the cafe cantantes.

Tablao Flamenco
Dance: Thetis Misiou
Singing: Yota Baron
Guitar: Vicente José Santiago Santiago

Ticket reservations ONLY by email at info@yotabaron.gr (please refer the date of the performance on the subject line)
Tickets: €10 (LIMITED PLACES)

Poster by Froso Tourna Organised by Yota Baron flamenco y producciones (www.yotabaron.com)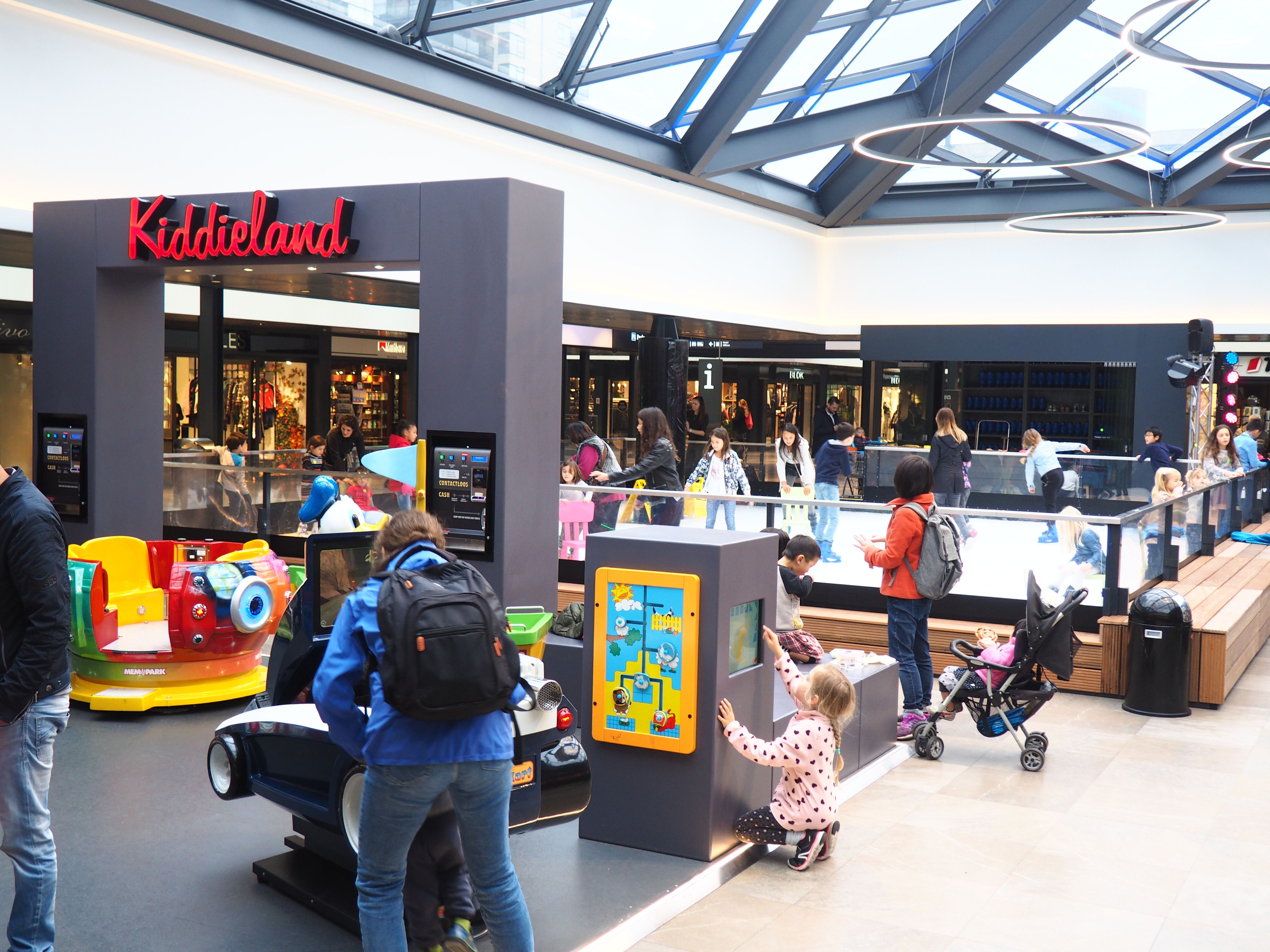 Ice skating at Gelderlandplein
11 October 2017 until 04 March 2018
As you may know, every year the ice skating rink will be on Gelderlandplein. This year, it will be there from October 11.

Let your kids have a cozy indoor skating while you are shopping. The youngest kids, if supervised by their parents, even can make their first meters on the ice.
NEWSLETTER
Leave your email address on the right and stay up to date with all upcoming and returning events at Gordal.
Monday - Sunday

08:00 AM - 11:00 PM